Asked
521 views
Translate
Translated from English .
Can you become a medical doctor and specialize in working with children and adults with special needs?
I have a brother with ASD, so I know how visits to the doctor can be vastly different if he is seeing a doctor that has experience being around someone with special needs versus seeing a doctor that does not have that background. As a result, I was wondering if there is such a thing as specializing in special needs as an MD? I don't know very much about the different specialities for MDs, but if there is a specialty in working with people with special needs, I would be interested in learning more about this profession. If anyone has any personal experience/resources to direct me to, that'd be amazing! :)
#medicine #doctor #disability #specialneeds
---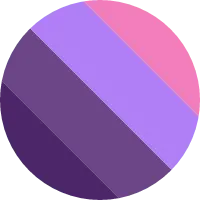 Alycia E.
Aspiring Physician Assistant, current hospital intern and volunteer
Asya, yes you can!

Although there isn't a specialty that specifically specializes in patients with special needs, there are definitely specialties you could choose who statistically interact with more patients with neuro-developmental, cognitive, or even mental health disorders. The first specialty that comes to mind is becoming an MD specializing in Psychiatry! They are able to prescribe medication to a variety of patients with mental illnesses, and plan personalized therapy treatments for them.
If your heart truly wants to work with people of all ages with special needs, I would look into other professions that specifically train you for a special needs demographic. I also have brother with autism; he is low-functioning and non-verbal. Accompanying my parents to his many behavioral therapy sessions really taught me how expansive the medical field can be (I honestly thought doctors and nurses were the only people who could be in healthcare until high school). I was able to find out about speech therapy, occupational therapy, and so much more because of my brother.

Good luck Asya; what ever you choose to do, know that any profession is a respectable one that can alter the lives of many!
You could become a pediatric geneticist, developmental pediatrician or work in a university setting (academic medicine) where many of these subspeciality clinics are housed.