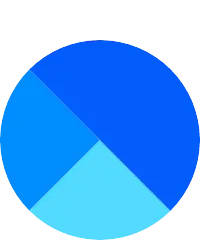 Asked
500 views
Translated from English .
what college have hands on learning?
---
Hi Cisco,

Currently due to the pandemic a lot of college instruction has changed to online, except for lab portions of classes. That being said before the pandemic there are a range of colleges that provide opportunities for hands-on learning. I attend Florida Gulf Coast University, which is a medium size school with about 15k students. Most of my experiences have been pretty hands on aside for 2-3 general education classes that had to be held in large lecture halls. Although this is not the case for every college. Small and medium size schools will be able to provide more hands-on learning in the first 2 years of college, which in most cases are dedicated to general education classes. In large schools you often are placed in many large lecture halls for the first 2 years of college, and will not see many general education classes under 75-100 students. When you get to the last two years of your program these classes are going to be directly related to your major. At small and medium size schools you would most likely never experience a class over 30 students, allowing for a lot of hands-on learning. At large schools you most likely wouldn't run into a class over 50 at this point, allowing for more hands-on experiences then before.
Bryce recommends the following next steps:
When researching schools make sure to look at average class size
Hello Cisco, right now with everything going on in this crazy world with this pandemic, especially in California, most of your colleges are taking their classes online unless if it's a class that has some form of a lab requirement that can't be done online, in which case it's usually hybrid, the class is online and the lab is on campus, socially distanced and following all standards and guidelines that were set in place to keep students and school faculty safe of course. But it definitely does vary from school to school