Darin Munnell
Following Tags
Tags on answered questions
Active Locations I'm an 18 year man old looking for a career in custodial work. #salary I'm 18 and I am looking for work #work #jobs I am 18 and I'm looking for work #career how can I become a Navy construction machinist? #navy #construction I'm from El Paso Texas, I'm 18 years old, My hobbies are playing basketball and video games, My goals are to get my GED and finish Job Corps to able to move forward in my life.
#career Colby
Oct 23, 2020 1627 views
Hi I am in 12 grade and this career has been interesting me for a while.I have no definite plan on what to do after school and I am scared for my future especially because my brain is not set just on this career but I just need some clarification
#firefighter #firefighting I lost my dad last year on Christmas Eve #career-choice #military I am a sophomore at HillCrest High School I want to be successful but i don't know what my future goals are. #career-choice #help I like football and basketball. I like video games. I like technology. Im interested in truck driving. #gaming # Trucker I like to play games so much so i thought y not make them. #video-games #gamedesigner #musicians #lawyer Imani
Sep 04, 2020 442 views
I'm a 12th grader and I have been doing art for years, but i wasn't serious about it until I was in middle school. I want to become an animator, but I find it hard to lean the basics and find it confusing to use my program, Clip paint studio. I might not because an animator and just be a...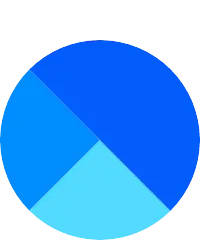 cisco
Aug 31, 2020 442 views Emma
Aug 31, 2020 916 views
Hi everyone i'm applying to colleges right now am i'm having a hard time choosing a major. I like math and science but my natural strengths are in writing and public speaking. I would like to go to grad school after college but I also want a major that offers good career options right out of... Itzel
Aug 31, 2020 739 views
I would like to travel around the world and explore new places, earn money and be able to help others. I'm not sure what I want to major in and its stressing me out. I'm also afraid to choose the wrong career. How can I know exactly what I want? And what classes should I take if I'm undecided?...