Career Questions tagged The Arts I'm a 12th grader and I have been doing art for years, but i wasn't serious about it until I was in middle school. I want to become an animator, but I find it hard to lean the basics and find it confusing to use my program, Clip paint studio. I might not because an animator and just be a...
#animation #career-choice #general #art #the-arts #artist #arts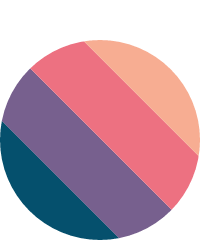 Caroline H.
Jul 17 66 views
My struggle is to find a well-paying job in art. I have a BA in studio art, however, I am lacking 2+ years in a studio that some jobs require. Does anyone have any resources where I can look? #arts #fine-art #artist #the-arts... Brenan B.
Jul 06, 2018 304 views alexis R.
May 27, 2016 621 views
i want to get involved in my art community and hopefully find a job that specializes in fine arts #art #fine-art... alexis R.
May 27, 2016 1049 views
I want to go to an art college and pursue art, I am asking so I can choose which classes to take when I apply for college #fine-art... Bri K.
May 19, 2016 554 views Brooke B.
May 19, 2016 472 views
I want a career in theatre. I've even considered being a drama teacher. I'm curious about directing though. I think I could be good at it if it what I decided to go with.... Keith W.
Feb 19, 2015 670 views
I am interested in going to Julliard and would like to know what extra curricular activities or in school activities i should do? Example like Chorus or Theater Arts. #college #arts #theater #art-college #the-arts... Daria S.
Jan 14, 2015 1998 views
I'm good at art and I want to put my talent to use by going to an art school. Is art school like college, could it substitute as college? #college #the-arts... Mariana C.
Apr 08, 2014 631 views
I'm a Junior in high school and am interested in photography, but I'm unsure if this can be a stable career. #art...