Career Questions tagged Art Education Chelsea M.
Nov 17, 2020 104 views
I'm a senior in high school and am interested in art and the medical field. I l have always had a passion for art but lately I've been thinking about a career that helps people like in the medical field. I've taken a medical anatomy class before but I wasn't too good at it so I've had it in my... Shawnisa L.
Nov 05, 2020 57 views Morgan L.
Oct 27, 2020 70 views
I'm a senior trying to decide on a path in life, and art is something i'm interested in. I have heard very mixed feelings about how art is great and a totally viable path, but i've also heard that it's a crowded industry that's much too saturated. Which one is right? Help! #art #art #artist... Kayley S.
Oct 27, 2020 57 views Makenna R.
Oct 23, 2020 63 views
I am a sophomore in high school and ever since I was a little girl I have loved art and making art pieces in school and out of school. I would love to help mentally challenged with their art work. #arts... Nathan P.
Oct 23, 2020 76 views Abigail H.
Aug 15, 2018 259 views Hailey T.
May 24, 2018 361 views Samantha K.
May 22, 2016 1331 views
My art teacher keeps telling me that one day I will also become an art teacher. I've always been set on editing, but I had always thrown around his idea as well and now that he mentions seeing it in me, I'm more seriously considering it. It would also be an option that would be flexible enough...
#financial-planning #art #art-education #education #career-details Timothy G.
May 01, 2017 789 views Felicia C.
May 24, 2016 637 views Makayla B.
May 22, 2016 539 views
I am on my way to becoming a teacher and am currently debating which age group I would like to focus on or work with specifically. If anyone has experience with multiple age groups and can share any thoughts that would be great! #education #art #high-school-classes #elementary-education...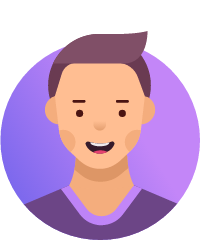 Alyssa J.
May 18, 2016 428 views
Over the course of my high school career I have had the pleasure of being taught by two amazing art teachers. They both have inspired me to become an art teacher myself. I have learned so much about the world as well as my own self and now I would like to know how we, the students, have...