Career Questions tagged Art Therapy Briana P.
May 02, 2019 410 views Briana P.
May 02, 2019 136 views
Hello there, Briana here! I am a current community college student, planning on graduating later this spring semester and I wanted to ask about any art therapy graduate programs so I may later choose the right school and bachelor's programs for me. I generally know a lot of the programs are...
#art #bachelors #college-advice #psychology #career #art-therapy #masters Katelyn L.
Jan 16, 2018 273 views
My career goal is to earn a masters in Art Therapy. I am searching for a college that has an excellent Psychology program where I can complete my bachelors. #psychology #college #art-therapy #therapy... Katelyn L.
Jan 16, 2018 258 views Aubrey H.
Mar 20, 2018 231 views
I have received a good package for college, but am still short of paying for the degree I am pursuing in art therapy.. I am the last of eight kids in my family and I have to pay my way through college. I don't mind spending the time writing essays, etc. but I am finding it difficult to find... Katelyn L.
Jan 16, 2018 193 views
I am an artist and want to a career in therapy. I am pretty excited to think that I could combine the two and be an art therapist. I don't know whether to major in art with a minor in psychology or major in psychology with a minor in art....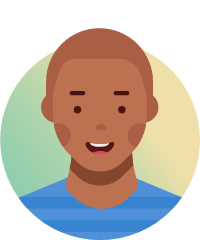 Jaden C.
Jul 02, 2016 637 views Nora Y.
May 18, 2016 394 views
I know I want to work as a therapist in my future, and I feel that my career would be a very important part of my life. At the same time, I know I also want to have a family, and I'd like to spend at least a few years at home with my children, assuming this is financially feasible for our...
#parenting #stay-at-home #play-therapy #therapy #psychology #art-therapy Katrina R.
Jun 18, 2015 981 views
Hi I am a freshman in high school and I was wondering what majors for college I would need to take to be an art therapist for teens and kids. I want to go into therapy and I want to know what to do to get there. #art #majors #therapy #teenagers...