Career Questions tagged Counseling Psychology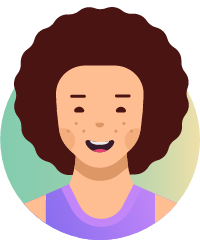 Thaaki S.
Nov 27, 2017 566 views Kaesyn H.
Sep 01, 2017 349 views
When I took AP Psychology, it was a merit course that could result in college credit. However, while not all of our work was from a book, most of it was. I am more of a hands on learner, and I was curious as to if I could expect to learn hands on in a college atmosphere. #psychology... Sylvia M.
Sep 01, 2017 542 views Heather L.
Aug 31, 2017 344 views
Something that I have always wanted to do was perform; from ballet to cheerleading and various kinds of acting, even putting up vlogs on YouTube, it has always been something in the back of my mind despite being shy and due to extenuating circumstances could never really be a part of. On the... Ross B.
Aug 23, 2017 462 views
Hi. My name is Ross and i just finished my CSEC/GCSE exams and ive been thinking about the future....my career to be exact. First of all im trying to pin down exactly what i want to be. This might be a bit confusing but please bear with me. Ok ive based my career upon psychology, mainly... abraham D.
May 30, 2017 492 views
I am asking this because I see a psychologist every Wednesday, and have been for the past 4 years, for personal issues, and it helps me so much. My psychologist is someone who gives me a sense of hope and tells me reasons to be alive. Therefore, going to my psychologist for the longest made me...
#psychology #career-details #counseling-psychology #child-psychology Angela A.
May 31, 2017 652 views
I have heard people say that if the graduate school is not paying for you to come then something is wrong. Does it depend on the school, or major, or something else? I don't understand how this works or what it really means. #psychology #graduate-school #clinical-psychology... Angela A.
May 31, 2017 608 views
I am confused about what goes in graduate school. I understand that it's usually taken after going to college and sometimes you have to take a test to get into one, depending on your career choice or the degree you're seeking, right? #graduate-school #clinical-psychology #counseling-psychology... Angela A.
May 31, 2017 549 views Angela A.
Mar 27, 2017 530 views
I am not that great at giving people advice but I have a really strong passion for wanting to help marriages or families in trouble. I'd like to do whatever I can ( ethically) to assist these individuals, couples, and any others to be fulfilling but right now I'm just not strong in that area....
#family-therapy #marriage-counselor #marriage-therapist #counseling-psychology Jennifer A.
Jan 16, 2017 553 views KAMRAN K.
Oct 30, 2016 540 views
As a person who often listens to their peers about their problems, I have often found myself thinking about those peers and their story. #psychology... Vidal A.
Sep 16, 2016 624 views
In the near future I'm going to be interested in working with a certain age group on the field of Psychology. I would like to know if it's better to work with toddlers/babies (Neonate-3 Years Old), children (4-11), teenagers (12-18), young adults (18-21), or adults (21+)? #psychology... Sherese B.
May 25, 2016 816 views Calvin K.
May 07, 2016 808 views
4+ million learners use CareerVillage to get career advice.
About us