Career Questions tagged Art School K B.
Aug 16, 2018 288 views
I plan to finish college with at least a bachelor's in animation, but possibly a masters! This would mean I would probably have to double major. I'd like to do this at UGA, UNG, or maybe Breanau here in Georgia. This has been my plan for quite some time, however, if there are better options...
#art-school #art #lsw #double-major #social-work #animation #georgia #career
2 votes
2 answers
Active Aug 18, 2018


Relevant to you?
Athens, Georgia Julia A.
Aug 12, 2018 238 views
Rhode Island School of Design is one of my top schools that I'd like to attend. However, as they are a top art school of the country, they don't offer merit scholarships at all, only financial ones. Should I still apply anyway? I feel like I have a good chance of getting in, just not sure if I...
2 votes
2 answers
Active Aug 04, 2020


Relevant to you?
Manlius, New York Brenda S.
Feb 03, 2018 487 views
Hello CareerVillage community! I'm currently a college student in my second year. I'm about to complete my fourth semester at my public school, where I'm pursuing a BFA in Studio Art, concentration in Graphic Design. I just declared my major as Graphic Design, but the program that I am in is...
#art-school #art #fine-art #graphic-design #college-transfer #transfer
6 votes
4 answers
Active Feb 14, 2018


Relevant to you?
White Plains, New York Gabrielle M.
Jan 11, 2018 317 views
I'm a Freshmen in high school attending an art school, and my study is fashion and design. I've been thinking about applying to colleges for this study. My top arts school is the University of London which is really hard to get into. But, I'm open to any colleges. Lastly, what is the salary...
#apparel-and-fashion #bachelors-degree #internships #art-school
2 votes
2 answers
Active Jan 04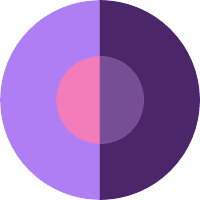 Relevant to you?
Oakland, California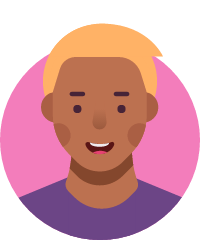 Jazmine K.
Jan 10, 2018 315 views
I'm asking this because I want to try to get into an Art school because most of the things that I do and am interested in are mainly based on creativity and also a lot of my hobbies but I'm not sure if I am able to gain the skills that I need nor will I have the ingenuity that people look for...
1 vote
2 answers
Active Sep 30, 2020


Relevant to you?
Daly City, California Grace M.
May 17, 2016 656 views
3 votes
3 answers
Active Jul 21, 2017


Relevant to you?
Hemet, California Rachel B.
May 14, 2016 758 views
I am very excited to be going to college soon for my bachelors degree in fine arts with an illustration major. I am doing well in school and have had many people say that I should have chosen a different major that will be easier to find a job in. It would be amazing to have a carrier doing...
4 votes
3 answers
Active Apr 17, 2018


Relevant to you?
Salem, Massachusetts Daria S.
Jan 14, 2015 2264 views
I'm good at art and I want to put my talent to use by going to an art school. Is art school like college, could it substitute as college? #college #the-arts...
5 votes
3 answers
Active Jul 21, 2017


Relevant to you?
Berlin, Germany
5+ million learners use CareerVillage to get career advice.
About us