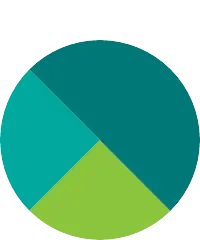 An Awesome Student
Student
Asked
224 views
Translate
Translated from English .
How much money can you make drawing anime characters?
I'm Ms. Balint at the International Community School. My 2nd graders have a few questions and I'd like to share your advice with them. Thanks in advance!
#anime #art
---
For something like this you are looking for anything from $0 - $1,000,000+

If you love drawing, please pursue it and hone your skills to become the best that you can. Art does not have inherent value which means your art could be worth millions. Complete tutorials and as many classes as you can. Best of luck!
For a subjective field like art (broadly), the value is determined by the market, and if you're doing freelance anime drawings, it's determined by the customer. You can choose your own rates, but it needs to be balanced with what other people would actually pay. In a corporate or team setting you can make a sizable salary from this.

I recommend looking up jobs matching that description in your area for a more accurate estimate.