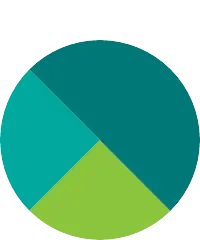 An Awesome Student
Student
Asked
310 views
Translated from English .
How does it feel out in space as an astronaut?
Greetings! I'm Ms. Tipton at the International Community School. My 3rd graders have a few questions and I'd like to share your advice with them. Thanks in advance!
#astronaut #space
---
Hi Ms. Tipton, I am excited to answer the questions of your 3rd graders. I have never been out to space, but there are many resources to find out this answer on the internet. One great source I would suggest looking at is the NASA website: https://www.nasa.gov/. NASA is an independent agency of the U.S. federal government responsible for the civilian space program, as well as aeronautics and space research. They have sent many astronauts out into space. I also found this very interesting and insightful article from the Washington Post: https://www.washingtonpost.com/graphics/2019/national/50-astronauts-life-in-space/. One of the most interesting parts of this article is the weightlessness. Anything that is not pinned down floats away! I hope you find these resources helpful!
My father was Assistant Chief and later Chief, Astronaut Training and Procedures Division, NASA/Johnson Space Center Houston, from 1962 to 1984 (Late Mercury program through the first 3 years of the Space Shuttle program).

We grew up with astronauts. They all talked about how amazing it was to be weightless, plus to be able to see the earth from space, orbiting once every 90 minutes.

And then, the astronauts who walked on the moon, one of whom went to our same church, talked about the absolutely amazing and surreal experience of walking on another planet.

Youtube videos of launches, moon landings, splashdown and the like are out there and are really fascinating and fun to watch.
David recommends the following next steps:
www.nasa.gov - so many great resources there as noted in another answer.