Asked
320 views
Translate
Translated from English .
What skills do you need to be a physical therapist assistant?
#physical-therapy #healthcare #medicine
---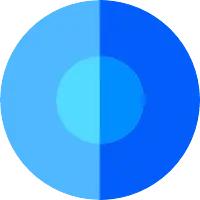 Bailey Schroeder
physical therapy
In order to be an effective physical therapy assistant the biggest skill you need to have is to be a great communicator. A therapist needs to be able to communicate effectively with their patients to help them become more independent. Teaching your patients independence is key for them to get back to normal life, or new normal life. The saying "do as much as possible" goes a long way in this field. Another skill a physical therapy assistant needs is empathy. Understanding and being compassionate towards your patients can go a long way in patient care. Another skill you need to have to be a good physical therapy assistant would be active listening. If you are not actively listening to your patient then you are missing the why behind the injury. If you do not know the why, then the patient will not have the right tools and mindset to recover or know why they want to recover. Another skill that is essential for a PTA would be interpreting research. PTA's use valid research articles to help them decide how to treat a patient along with their own skillset. Some patients may have unfamiliar diagnosis, or multiple diagnosis that may be countering each other during treatment. Research on these types of patients is essential to have sound data on how best to treat a patient. These skills among many more make for a great physical therapy assistant. Hope this helps.
The physical therapy assistant career involves interacting with people, teaching exercises, and figuring out problems. As a result, skills in communication, compassion, problem-solving, and creativity are needed to succeeded. Patients will need someone to listen to their problems, and to help them with their injury. Again, they need someone to understand their problems, and thus it's more than just helping with their physical injury, but helping them mentally and emotionally. Not all exercises will work for each patient given their specific problem: thus, a desire to adapt exercises, and learn new exercises to help others will benefit your ability to help different patients. Ultimately, my best advice to you is a shadow a PTA. By having a first-person experience, you'll understand the skills necessary for the job. You'll learn that there is more skills that are needed that want the job initially entails, and that will help you know whether this a career is for you.

Deborah R. Brandt, PT, DPT, CMA
Good Moves Physical Therapy, mindful movement
I think the most important skill might be one you may have been born with - interest in people and like engaging with people.
Next: interest in helping people.
Then - be curious.
After that I would say you can learn the technical and reasoning skills you need to be a PT Assistant - in school, from mentors, in clinical affiliations, and most importantly learn when you are working. You can also further educate yourself - in continuing education classes, reading, researching online, talking to other professionals, volunteering, and in many other ways.

Deborah R. recommends the following next steps:
look up <apta.org> online and read everything you can there. It is the website for the American Physical Therapy Association.
Follow any links on that website.
Volunteer in a hospital or healthcare environment, wherever you can do so safely as the pandemic continues.
<https://world.physio/ > This is the link to the organization of physical therapists around the world.