Deborah R. Brandt, PT, DPT, CMA
Badges
Following Tags
Tags on answered questions I am interested in physical therapy and would like to know more about it.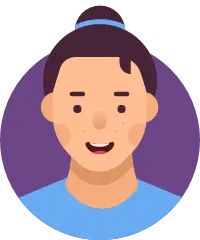 #physical-therapy #healthcare #medicine The littlest thing can hurt my back ! # #physical-therapy My name is keema and I love helping kids. I babysit and I helped a 3 year old little boy Walk and talk when i was in daycare before a long time ago. So, I wanna help little kids and make a life changing dream come true. #physical-therapy Luz
Mar 16, 2020 537 views
I'm a female, 19 years old. I'm studying Rehabilitation Technician at Job Corps to become a Physical Therapist Assistants.
#physical-therapist #sports-medicine #rehab #occupational-therapy #physical-therapy Meg
Nov 20, 2019 350 views
I am a 9th grader and was wondering what schools are the best for going into physical therapy. Thanks! #physical-therapist #physical-therapy #schooling #physical-therapy #physical-therapist kayla
Mar 21, 2018 533 views
i have some good qualities for this job but im not very patient, which you should definitely have to be a physical therapist. #physical-therapy #physical-therapist #strengthsandweaknesses #experience Elias
Apr 29, 2018 626 views
I'm pursuing a BS in Athletic Training with a concentration in Exercise Science.
#physical-therapy #occupational-therapy i have been dancing for a long time, and i enjoy it a lot and consider doing it as my job,... but i am not sure if its the job that will provide enough money for me and my family. what should i do? #dance-education #dancer #choreography I know that I want to be a Physical Therapist but I don't know what kind of job setting I would prefer. I play soccer and I have had the help of physical therapist and they impacted my life so much. I also love children and want to impact the life of little kids and watch them grow.... Halea
Feb 08, 2017 709 views
Would I need to go to a 4 year college? 2 year? 8 year?
I want to know because that is what one of my main goals is because I've always loved dancing and helping others so it's a perfect fit for me. #dance #dance-education #dancers
Laurinburg, North Carolina I am currently a COTA. I moved from NY to RI to go back to school for my masters in OT. After I finish my masters degree, I plan on relocating to the west coast, hopefully California. I love the outdoors but in the north east the time to be outside is limited by extreme cold or extreme... I want to be an Animal Physical Therapist and I want to know where my options for work would be. #veterinarian #physical-therapist #animal-physical-therapist #veterinary #physical-therapy #career-choice The reason why I am asking it is because, the career is for four semester only, and by being in that program it could take precious time.
I want to know ,why does the student have to be in the temporary program.? #physical-therapist #physical-therapy #medicine #career-counseling