Career Questions tagged Pediatric I don't really understand majors, I'm lost and I don't know which one is good to start my career. I am going attend a four-year university this upcoming fall and was wondering how I could accomplish this goal. What made you do this this Career? I'm 15, taking no APs but I plan to next year, my education means so much to me, almost as much as my performance. I'm also a varsity athlete for swimming! Bella
Jan 13, 2021 577 views I like kids
I enjoy helping others
I work well with others
I enjoy making people feel good about themselves
I strive to make people feel their best when they are at their worst
#Oncology
#Pediatric Nurse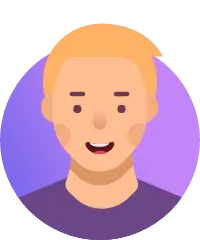 Particularly in places where pediatrics is considered a specialty (e.g. in Australia), not primary care (e.g. in the U.S.).
#pediatrics #medicine #medicine #doctor #healthcare #hospital-and-healthcare #med-school #pediatric I would like to become a pediatrician and I need to know. #pediatrics #pediatric #medicine #healthcare #hospital-and-health-care
Laurinburg, North Carolina After having knee surgery and hearing/ seeing what my surgeon did,I was hooked on the field of work. I wanted to be an Anesthesiologist but after all that I went though I know I could better connect with patients due to my personal journey.
#doctor #surgeon #orthopedics #pediatric I am thinking this is something I would really like to do, but because it is so specific I dont know how to go about my schooling #nurse #oncology #pediatric Alyssa
Feb 29, 2016 1007 views
I am a sophomore in highschool but I'm not planning on going to the college until next year for my junior year and then continue it into my senior year and then finish everything at that college for my associates degree once I graduate then move on to a four year college for my BSN in nursing.... I've taken a few quizzes and I've found a possible interest in being a pediatric nurse. I do love children, but I don't know if I'd do well in that setting. I'm outgoing, very energetic, not very detail oriented (but a perfectionist at times), I like either working in small groups with people I... I'm a junior in high school and I'm interested in what college courses I will need to take! #nurse #health #occupational-therapy #pediatric I'm a junior in high school, and I am very interested in occupational therapy, but I also want to work with children. #nurse #occupational-therapy #pediatric
5+ million learners use CareerVillage to get career advice.
About us