Career Questions tagged Dance Education i have been dancing for a long time, and i enjoy it a lot and consider doing it as my job,... but i am not sure if its the job that will provide enough money for me and my family. what should i do? #dance-education #dancer #choreography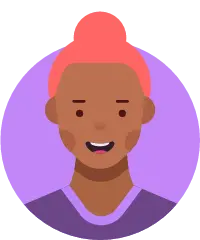 I have been accepted to several really good college dance programs and am still waiting on audition results from a few others. Once I have all the offers, my parents want us to visit the primary contenders. When I go to do these official campus visits, is it reasonable for me to...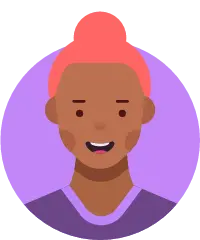 My career vision is to dance professionally, including opportunities like a professional dance company, Broadway shows, LA productions, or traveling touring companies. I realize I cannot dance forever, so I would then want to transition into a role either as a choreographer, setter, or in the... Wondering about my future career. #dance #ballet #dance-education #ballet-teacher I may want to dance in college but i want to go somewhere that has a good dance program #performing-arts #dance #dance-education #college Halea
Feb 09, 2017 535 views
Big City? Small town? #dance #dance-education
Laurinburg, North Carolina Halea
Feb 08, 2017 555 views
Besides Dance classes or majoring in dance, what other classes would benefit me? #dance #dance-education #dancers
Laurinburg, North Carolina Halea
Feb 08, 2017 679 views
Would I need to go to a 4 year college? 2 year? 8 year?
I want to know because that is what one of my main goals is because I've always loved dancing and helping others so it's a perfect fit for me. #dance #dance-education #dancers
Laurinburg, North Carolina I am a dancer and I've been dancing since age 4. I love dance and i love children. I feel that dancing is a positive way of expression. I live in Far Rockaway, Queens and not a lot of people have lots of money to pay for professional dance classes for there children so they don't introduce it... Allya
Aug 22, 2016 1181 views
One of the very first things I started doing as a child was dancing and it's always been something that I've thoroughly enjoyed and allowed me to express myself and just be me, but I haven't danced in nearly 8 years. I just want advice on whether or not I should pursue dance as a career or if... I have big dreams of becoming a professional dancer who books, tours, music videos, award shows, musicals, and any other kind of shows you can think of. I'm going to study interdisciplinary arts with specialization in arts leadership in Seattle University where I can learn about both the... Many colleges and universities offer dance programs, but not all are consistent at leading to a dance career that pays the bills. Is there a list somewhere of good programs and their rate of graduates getting hired?
#dance #dance-education #ballet #performing-arts #art #college Most dancers I know feel that the best path to a professional dance career is to go straight out of high school to a company. I'm not sure I'm ready for that, and I also would like to go to college. I'm afraid that if I do, though, I might be making it more difficult for me to get into a... Ciara
May 10, 2016 682 views
I want to be a dance teacher after I graduate from college. I've danced for 9 years and want to major in Dance. #dance #ballet #career #dance-education #art #performing-arts #career-counseling Ciara
May 10, 2016 723 views
I have danced for 9 years and want to be a Dance major in college. I'd like to own my own dance studio someday. #dance #dance-education #hip-hop-dance #jazz-dance #tap
5+ million learners use CareerVillage to get career advice.
About us