Career Questions tagged Creative Arts Livvy W.
Jan 16, 2018 282 views Livvy W.
Jan 16, 2018 302 views
I want to be an author, but I often find it hard to continue when I'm stuck in a certain part of my story, so I'm wondering what techniques other authors have for combating this issue. #writing, #creative-writing, #creative-arts, #author,...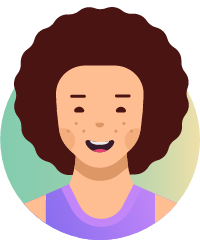 Brittany P.
Apr 05, 2017 494 views mckenna N.
Feb 24, 2017 730 views
iv heard alot of bad reviews on the art institutes. im 15 and about to graduate in 2 year. im so stressed out about college. does anyone have any ideas #art #design... veronica G.
May 13, 2016 390 views
My idea of a creative director is someone who has the ability to produce many things from shows to concerts, and designs/creates all of the spectacle that's included within it. For example, maybe the stage set up for a concert and how the colors work into the ambience of the show, or even... veronica G.
May 13, 2016 606 views
I have big dreams of becoming a professional dancer who books, tours, music videos, award shows, musicals, and any other kind of shows you can think of. I'm going to study interdisciplinary arts with specialization in arts leadership in Seattle University where I can learn about both the...
#musicals #creative-arts #dance #dance-education #hip-hop-dance