Career Questions tagged Digital Photography ajay
Jan 22, 2018 657 views
I love photography and want to be a photographer when I'm older but I also love writing and consider that. what should I do?
#photography #digital-photography #writing #creative-writing I'm a food photographer but I haven't had any luck getting steady clients. Advice? #food-photography #photography #digital-photography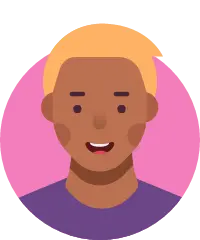 I am a junior in high school and ever since I was little I had been interested in Photography and Videography (Probably because I grew up in a family of Photographers). Though I had been trying to get more and more into these two subjects because I usually like being able to capture the... Emma
Jan 10, 2018 599 views
I am a freshman in high school looking to be a photography. I have already done a lot of camps and photography classes but I really want to start applying for internships as soon as possible. Even though I am probably still to young I would really love to start right now. #photography... I am aiming for a degree in Photography or Film, and I want to know if there are any colleges in the western coast of the United States and even Canada. #film #photography #digital-photography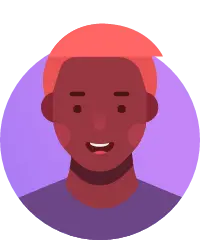 Sara
May 15, 2017 938 views
I'm not 100% clear on the path I want to take upon graduating high school, but I do know that I want the career to be something in the field of photography and/or something in film. So, if I can figure out which soft-wares I should use, then maybe I can try it out and get a better perspective... With the internet vastly available, anybody can post their art online and try to make a buck, but most rarely do. What's a good "old-school" strategy to start selling art? I know that a lot of people would prefer to support a local artist than buy from a mainstream store like IKEA or Target.... Myan
Oct 20, 2016 884 views
I am in college but is still indecisive since I'm currently doing pre-nursing but my interests are more about aesthetics in art, photography, and photo editing or something around that. As you see those things don't match up. What career would be good for me? P.S I don't want to be a graduate... Gibson
Oct 11, 2016 1002 views
I would like to work for National Geographic or any kind of photojournalism company, but I'm unsure of how to get into such a business or where to start. How much experience do I need to work for a company such as National Geographic? #photography #digital-photography #photojournalism im so interested in this co #photographer #cameraman #photography #digital-photography

Ben
Mar 24, 2016 2295 views
I am a photographer in the Bay Area. I have done many photography sessions with friends and they have recommended me to people they know. How do I get my name out there more? What can I do to get more exposure? #business #photography #digital-photography Colby
Dec 10, 2015 1603 views
My name is Colby, I'm from Northfield, MA and I am looking to pursue a career in photography. I wish to choose a field in photography that would earn me the largest salary and I am wondering which one that would be. #photography #digital-photography
Northfield, Massachusetts I am a 16 year old senior who is currently also working as a graphic designer and photographer. #art #graphic-design #graphics #creativity #digital-photography Eddie
Mar 25, 2014 1197 views
I want to become a photographer, but I heard that they get a little bit of money. I want to know how can they increase their salary if they want to pursue photography as a career. #salary #digital-photography #photographer
5+ million learners use CareerVillage to get career advice.
About us