Career Questions tagged Dreamjob For instance, being able to take vacations, practice my hobbies, hang out with friends and family are all what I desire but I fear I won't be able to do any of that if I take the standard academic route and do a Masters program or go to graduate school for even longer. I am very very new to the business side of art and the art communities, how do i get myself more involved i am wondering? what tips do you have on collabing with others and galleries and murals ? I've always wanted to be a fiction writer but when looking at professional jobs/career paths, writing is never there. I would love to make short stories more than anything but it doesn't seem like it's a job I could make a comfortable living off of. I am only 18 years old and I would love to make photography my career one day. What are the right steps to take now? What do I need to achieve this? What path should I follow? THANKYOU. Nancy
Feb 21, 2020 511 views
I don't want anything that has to do with the law or blood. I like something more on the artistic side. #artistic #dreamjob #highschool #job #career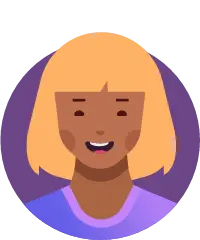 Nuvia
Apr 27, 2018 523 views
I want to become a Cardiothoracic Surgeon.
#dreamjob Kayla
Mar 05, 2018 470 views
Money is important. We all want to be able to live comfortably. If I get an opportunity to have a stable job with a steady income that I'm not necessarily in love with, real talk should I take it? Or try to find what makes me "happy."
#dreamjob #moneyversushappiness Jade
Jan 22, 2018 434 views
One of my dreams is to write a cartoon, and I wanted to know how one would go about doing that. To clarify, I have little to no drawing skills, and I was wondering if there were any jobs that were strictly writing. #cartoons #dreamjob I am in my second year of college, and I still don't know what career path I would like to go down. I have several things that I am passionate about (music, animals, art, psychology, public relations, etc.), but I am worried that if I choose one, it will be the wrong one. I'm afraid of entering... I ask because I dream of starting my own make-up company (my major is biochemistry and minor is business), but I realize that it would probably be safer to study for medical/pharmacy school or even go into research. In today's economy, I don't know if it's worth the risk. #biochemistry...
North Little Rock, Arkansas Eric
Jan 17, 2018 544 views
Everyone has a dream job, but not every dream job goes exactly how it is thought to be in one's head. As a student with high aspirations and a vast imagination, I've found that the careers that I thought I wanted to pursue, were going to be life-changing, and I would finally be satisfied with... Jolyn
Jan 16, 2018 613 views
I love my career as a life insurance agent but have always wanted to do medical surgical tech. Have been out of school along time how do you choose between dream job and what keeps food on the table? #dreamjob #life insurance #Surgical
5+ million learners use CareerVillage to get career advice.
About us