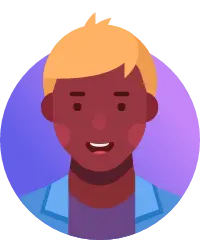 Asked
139 views
Translate
Translated from English .
What is the daily basis of an engineer
I'm 17, I want to pursue a career in aerospace engineering #space
---

Kimberly Campos
S.T.E.M. Specialist(space studies/Astronomer)and Program director
Hello,

I'm glad you want to become a aerospace engineer. such a beautiful career. First off , continue to receive good grades in high school. take math and science courses in high school. Once you graduate from high school get into a good college that has the program. find a good mentor along the way in your college years to help guide you along the way. after that, get experience in that field such as Volunteer work , internship etc.. that will help you get your feet wet before you graduate college. ( side note Usually after an internship the company you work with would hire people depending on their performance.) after that get into grad school. it will be competitive however once you have the passion to match it you will do great.

Kimberly recommends the following next steps:
take more math and science courses in high school
go to college and get a mentor
internship or volunteer work
1. Create a Linkedin account and reach out to the students in various colleges to get admissions in the best college
2. Once you start your jouney as a student, reach out to Aerospace professional in Linkedin to figure out your career path
3. Prepare well ahead for the relevant exams and keep yourself updated with the latest technology