Asked
137 views
Translate
Translated from English .
what do mechanics do on cars at small shops
i like to work with my hands and im very interested in motors #mechanical-engineering
---
Mechanics basically do the regular maintenance of your vehicle like oil change , tire rotation ,etc. which we called preventive maintenance. Preventive maintenance means the service vehicle need after regular intervals in order to prevent any majors break down of vehicles.
And other job of mechanics is to find what's actually wrong with the vehicle in case for break down of vehicle and then fix that issue.
What's actually wrong means some time customer comes and they tell my AC is not working. So mechanic's first job is to find out what's wrong with AC system. Like is the compressor bad or pump is bad etc.
I think in most of the community colleges in USA there are 2 year associated degree in automotive mechanic is available. And as per my knowledge there are may be more than two specializations. One is just to understand the mechanical aspects and other one is to learn the electric aspects of vehicles and some others.
But as the Electric Vehicles are becoming popular day by day. So I can say Electric specialized program would be more beneficial in coming future.
Here is the link of reference of course
https://www.jccc.edu/academics/credit/automotive-technology/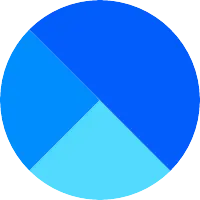 Brandon Edwards
Service Platforms, Solutions Engineering, Systems Analysis
Greenville, South Carolina
I have a very close friend that owns a small shop doing work on primarily passenger vehicles with 4-5 mechanics on staff, and the honest answer is that some shops can do absolutely anything/everything but most specialize in one area or another. Typically it's split between general maintenance items and specialized shops that do one or a few particular things really well/often. As an example, you typically don't find a small repair shop rebuilding/replacing transmissions in cars due to the specialized knowledge/tools required to make money in that part of the industry, but instead they will maintain a relationship with a nearby transmission specialist and refer their customers there for that work. When it comes to general maintenance you would typically be dealing with tires/wheels/fluid changes, basic-complex repairs, etc. I hope this helps!