Asked
258 views
Translated from English .
does working with kid affect your mental health
like when you are working with kids who have had a bad past does it ever affect you really bad
---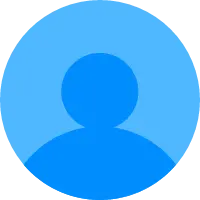 Racheal Noble, Ph.D., LMFT, LPC, NCC
Mental health, education, research, care coordinator
Hello,
Thank you for your question. As a mental health provider, specifically working as a Marriage and Family therapist, anyone can effect your health. This can happen when someone is too invested, such as having poor boundaries and lack the ability to take care of self when needed.

Specifically when it comes to children, it very important to keep the knowledge in the forefront of human development and an ecosystem. The "bad past" isn't their fault. Secondly, taking the time to learn who are all the players involved in the child's life is extremely important to determine how much of the work will provide a long term or short term effect for positive outcomes. For example, if the family is often not involved in treatment and believe "it's just the child" then you will struggle with change because the caregiver isn't involved to reinforce all that is being worked with the child in therapy. It makes the job that much harder.
However, it's a rewarding job, because you are able to assist in the change process that allows you to provide a legacy. Moreso, you are being a role model for someone who now knows they have a choice and can see that the ways of the world aren't impeding if they follow someone who has their best interest at heart.

Hope this helps.

Nothing about working with children is negative! What you bring to the table is your world view! When working with children, your primary responsibility is to do no harm! It is absolutely true that children with problems can be challenging! The clinicians responses to the children's problems is to teach them coping skills at the same time maintaining your own mental stability and health. I would suggest that when working with problem children, most of your work is done outside in an open environment! Most children who have behavior problems usually suffer trauma in closed environments! Never go directly at the child's behaviors, instead go around Robin Hood's barn then approach the behavior but never in an accusatory manner! The reward of being successful with children no matter how difficult the final result was to achieve is absolute exhilaration and pride! The slate is blank and what you instill in them is everlasting.
Thanks for this important question. It sounds like maybe you're concerned that counseling kids who have had really bad experiences, such as some kind of abuse maybe, or a death in the family--"trauma" it's sometimes called, that learning about it could possibly trigger strong feelings in you or in the counselor doing the work. Or you may wonder that if you were negatively affected by such information, maybe you might not be able to help the young person because of your own feelings. It is important for counselors to be aware of their own feelings and to keep them separate from the feelings the person is expressing during counseling or psychotherapy. And just because you may have had similar experiences in your past, that doesn't necessarily mean you'll be better able to help someone because of that alone. The best way this all gets sorted out is during education, training--including supervised internship experience, and ongoing supervision and/or conferring with other professionals. Sometimes therapists get counseling for themselves if they're concerned about it affecting their work. During training and supervision, new counselors learn how, why, and when they are being negatively affected by the feelings of others. So it's very good to be thinking about these things, and it's great you want to help young people who have had really bad experiences, but if you are drawn to doing this kind of work, try and get the best education, training, and supervision so you'll feel confident and comfortable in your role.