David Slay
Following Tags
Tags on answered questions
Active Locations I want to be a therapist for mental health and I want to be a person that does hair makeup and nails. I suffer from mental health and i want to help people with the same problems as me I would like so be a sociologist and open a foster home.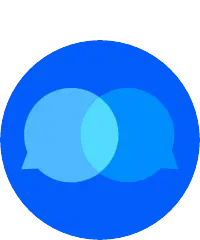 Being in the mental health field seems like a very fulfilling yet intimidating career to follow through with, I've always been very passionate about helping others and would like to know others' viewpoints or reasons. Dani
Nov 07, 2022 243 views
Is it hard to leave the children after a bond is made? How do you go about it knowing they may not be happy or safe? What are the steps ( in chronological order) to becoming a psychiatrist? I understand that one must achieve a bachelor's degree, go to med-school, and complete a residency, but I am not sure what order these steps should be taken in. What are some of their collected works? For example your favorites. laura
Apr 08, 2022 242 views
like when you are working with kids who have had a bad past does it ever affect you really bad diana
Nov 08, 2021 532 views
#counseling #child-psychology #clinical-psychology #psychology I'm doing BA in Psychology and want to pursue further studies in this field. I want proper guidance about the steps to become a counselor and a clinical psychologist. #psychology #clinical-psychology #counseling #child-psychology #relationshipexpert #psychologist Hello there. I am looking to enter into the mental health field and was looking for any advice or shared experiences you might have. I am currently trying to receive my A.A. and then transfer to my desired university for Psychology. #mental-health #mental-health-counseling Open minded, helpful, wise, observant, and honest #mental-health-counseling lesly
Jan 11, 2019 656 views
# #psychology #clinical-psychology #counseling #child-psychology #psychiatry #JULY #mental-health-counseling #JULY20 #health #mental-health #JULY2020 #hospital-and-health-care
Brampton, Ontario, Canada #college #psychology #counseling psychologist #clinical-psychology #child-psychology #college-major