 Asked
139 views
Translate
Translated from English .
What are good writing forums?
I know scribliophile is good for advice, but you need the premium plan for it to be really effective. Does anyone know of forums like that? Or just writing forums they enjoy?
---
Maybe you could check out NaNoWriMo (National Novel Writing Month)! I'm not sure if there's a forum year-round, but it could be a good resource, especially during November.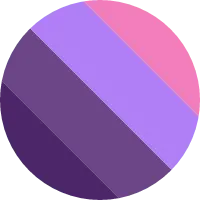 Kamala Payyapilly Thiruvenkatanathan
Ph.D. Researcher
Hello Sophia, while I am not aware of any writing forums in particular (like Scribliophile), I have found Meetup to be a useful space in looking for communities and groups that aid and support to write effectively. Check it out: https://www.meetup.com/topics/writing/

Hope this helps, good luck!
Hirewriters.com is a useful site to get on since it allows you to go at your own pace and pick what you want. It is kind of a grab bag of stuff though, so be prepared to write or research and then write on several different things. For academic writing, I'd recommend Ultius or Writerbay to start with. I've had plenty of people find me on Hirewriters though, as there are people who are looking for talented writers.