Asked
94 views
Translated from English .
My new school doesn't have the AP classes I was taking what do I do?
Its the end of my freshman year of highschool and I am moving to a really small town and they don't supply the AP classes and College classes I need and was previously taking. What do I do? Is there anyway I can still take those classes?
---
It's a huge bummer that your new school doesn't offer the classes you were taking and were hoping to take in the coming years. AP classes can be helpful, but often aren't required unless you're applying to top universities. If there's a community college in your new town you can look into taking classes there. Lots of place allow you to get both high school and college credit for those classes. While it's not AP classes, it is higher level coursework that looks good on transcripts. You can also get some of your gen ed courses out of the way for when you actually start university.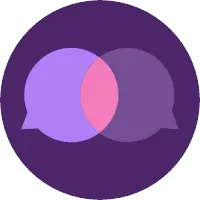 Steve Acterman
Managing the Business of IT / Technical Vendor Management
A local community college is certainly a great option. If you're a strong student, you might also be able to arrange to take entry-level classes at local university. The other key option to explore is online courses, either from a local college, university, or web-based organization. Consider emailing your previous AP teachers for their suggestions and recommendations relevant to your area too.

Don't give up... keep asking until you find a solution.
Good luck!