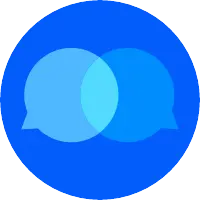 Ron Van Sciver
Badges
Active Topics
Active Locations Jacob R.
Jacob R.
May 19, 2016 538 views
I'm #undecided about what I would like my career to be after college. How needed are athletic trainers? If I go into Athletic Management, what kind of jobs would I be qualified to do and how available are they? I'm hoping to see some options that maybe I have not thought of. #management...
Elizabethtown, North Carolina nisha P.
nisha P.
Jun 28, 2019 210 views
I need a second job. I have one job, but I do not work everyday. So on the days I do not work my first job, I can work my second job and earn double money.... Jody K.
Jody K.
Apr 10, 2020 221 views
Hi, I am currently a University student studying something related to social sciences. The course mostly requires me to write a lot of academic essays which I have a lot of trouble in. The main problem with my essays relate to being clear and coherent, and critical writing. Although I spoke... Hi, I am Jatin studying in 9th class I think technology is helping us in many ways. And my is Is technology is harming our old traditions and culture somewhere....
Vidisha, Madhya Pradesh, India