Asked
500 views
Translated from English .
What would it take to become a Professional eSports player?
I know that with becoming a professional eSports player you would need practice with the game you would like to play competitively, practice to build your skills, and train either by yourself or with a team of your own.
But I would like to know something more in depth such as what qualities does a coach look for in a player, how tournaments work, and how the overall outlook on it is.
#eSports #videogames #professionalgamer
---
Hello,
I think a similar question already have been answered on this site. Nevertheless, let's try solving all your questions .
E-sports are really really new on the "job market" however, several people have been living as a pro level players for years. What does this mean? Since it has become an industry on its own, there will be more pro teams, more championships and therefore more jobs to sustain the demand.
After this brief introduction, let's dig into it. I am quite familiar with the selection process and what makes a person good candidate for the job (I know an e-sports team manager). The process is simple, after you submit your application, you'll be contacted and invited to a series of matches on the selected game. The performance is measured with multiple metrics: reaction time, team work, knowledge of the game (map, skills, timing, tactics). The actual win/lose isn't very important since that is just an output; is hard to build a relationship with people you don't know.
Finally, you will be evaluated to match certain duty: Slayer, support, lead, hybrid, tank... (This is the key to decide if you made it).
I'd like to add some personal thoughts. First of all, don't be discouraged if you don't get selected in your first try, with the increase of demand and crazy prizes (5 million dollars) teams will have extra players for backup. Secondly, during my game industry experience I learned that you can improve your playing skills if you invest time and think outside the box.
Hope this clarifies some points for you.
Play a lot, enjoy what you do, but don't forget your education because, unfortunately, the possibilities to be a professional eSports player are very low. You need a backup plan.
Even if you achieve to become a professional (I'm conviced you can, go for it!), having an education would give you the maturity needed to negotiate your contracts, understand the laws, and managing the day by day of your profession.
A lot of money can go away very fast with no education nor maturity. Take some celebrities as example.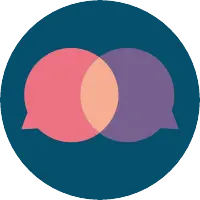 Nicole Blackman
Manage business operations for an esports team and tech projects for a professional sports organization
Charlotte, North Carolina
Hi Olivia!

With our esports team, we try our best to encourage our players to develop their personal brands and distinguish themselves from the pack. Obviously skill is important to becoming a professional esports player and practicing will get you there, but ultimately, what distinguishes you is what you do outside of gaming and a lot of professional esports organizations (including ours!) heavily weigh that in considering which players to draft or sign. For example, our team manager is a former professional NBA2K player and is an expert in this area. He has a background in art and painting and streams often, and when he was being drafted, emphasized these points in his interviews. Part of the reason he was drafted two years in a row was because of his content creation abilities and distinguished personality in the 2K community.

For next steps, I would suggest not only practicing whichever game you're passionate about, but also streaming and working on building a following there. There are a lot of teams that will consider signing streaming personalities over skill. I would also look into leagues that are actively working to increase the number of women in gaming, like the NBA 2K League, which has held multiple clinics over the last few years.

Hope that helps!