Mario Macías Lloret
Badges
Following Tags
Active Topics
Active Locations Laurinburg, North Carolina I know that with becoming a professional eSports player you would need practice with the game you would like to play competitively, practice to build your skills, and train either by yourself or with a team of your own. But I would like to know something more in depth such as what qualities...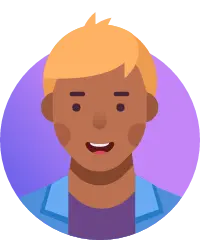 I have been working as a Software Developer on Delphi and SQL for past one and half years. Now i am going for Masters in Computer Science. What skills do i have to develop so that i can get a job in Top companies in US like google,Apple, Microsoft? Please help me. Thankyou in advance...
computer computer-software software computer-science jobs technology
Chennai, Tamil Nadu, India Do you think AI will be responsible for performing tasks that are normally performed by humans, to the extent of taking over most jobs? Take for example certain fast food chains introducing computers from which customers can order from, eliminating the need for people. computer-science... Where do you see the future of AI/Machine learning development progressing? There is a lot of talk at conventions focused around AI about the ethics behind it. I think some people are too heavily influenced by movies(Skynet for example) to be able to see the future of AI. How will it affect...
computer ai machinelearning business aidevelopment technology futuredevelopment