Career Questions tagged Machinelearning I am graduating by the end of this year and have started building my resume and preparing for job interviews. I wonder if there is a "leet code" equivalence in the ds field that I should be working on? What types of questions do a data science job interview typically includes? Thank you in... I am an Msc student in data science and artificial intelligence. I had no previous background in programming hence I find it difficult to cope.
Stoke-on-Trent, England, United Kingdom how can I find remote internships for machine learning/ data engineering roles? knowing that :
I live in Morocco.
I pursue a data engineering degree
Thanks
Tetouan, Tangier-Tetouan, Morocco Jane
May 16, 2020 622 views
Hi! I'm a high school student trying to figure out possible career paths I would be suited for. I've always been interested in language, neuropsychology; finding a way to integrate that with upcoming tech sounds fascinating. #technology #ai #artificialintelligence #behavior #computerscience... Jane
May 16, 2020 540 views
#career-choice #career-counseling #ai #artificialintelligence #machinelearning #technology #tech Syeda
Jan 28, 2020 427 views
I am Student of BSCS from University of Narowal, Pakistan
I want to be a data scientist
#AI
#MachineLearning
Narowal, Punjab, Pakistan Aleck
Sep 27, 2019 481 views
I'm in high school and I've been going on kaggle and doing lots of learning on kaggle learn, coursera, etc. I've learned about models and fitting and datasets and cross validation and all the beginner machine learning stuff. Now I'm onto ensembles and beyond. I need advice to quickly gain a lot... Blake
May 09, 2019 522 views
Where do you see the future of AI/Machine learning development progressing? There is a lot of talk at conventions focused around AI about the ethics behind it. I think some people are too heavily influenced by movies(Skynet for example) to be able to see the future of AI. How will it affect... I am studying in a private engineering college in my native as im not good with hostles after my 12th even after getting decent score(91%). only service based mass companies like TCS, wipro, cognizant,etc will visit this college for placements . I am very interested in AI and deep learning ,...
Kavali, Andhra Pradesh, India UPC Barcelona Architecture (1 year) ETH Zürich Physics Bachelor CERN Semester project Particle Physics Data Science (Machine Learning) Steps on Broadway NY International Independent Study Program #college #art #architecture #technology #physics #datascience #artificialintelligence...
Barcelona, Catalonia, Spain #machinelearning #deeplearning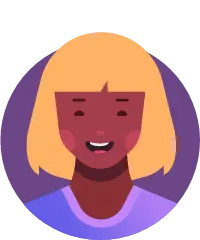 Where can I find quality course on the three subjects? I need some recommendations on some MOOC which help me start on Machine Learning (Preferably free, since I'm a student). I did learn those subjects in the university, most of the time, we learned about concepts and calculations, not about...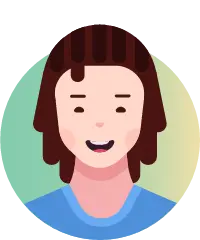 Ayas
Feb 27, 2019 547 views
I am enrolled in a first year of Master in Business Intelligence in Polytechnic School of Nantes and I am currently looking for an internship abroad . I want to do this internship in a english country and If it could be in USA would be better. Do you have advice please ? thanks #internship...
Nantes, Pays de la Loire, France #software #engineer #technology #computer-software #engineering #dataScience #machineLearning #it #ai
5+ million learners use CareerVillage to get career advice.
About us