Viewed 177 times
What is an average work day like day to day?
I am a motivated individual looking for an opportunity to sharpen my skills working with my hands. #hvac #technology
100% of 3 Pros
100% of 3 Students
---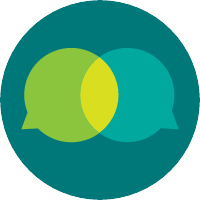 Carolina Matos
Journalist, Head of Communications, Head of Marketing
Hi Donovan. Hope you are well. :) I'm a journalist and have been working in the tech industry for the last 5 years after spending 15 years as a reporter/editor at key press vehicles in my country. Doesn't matter where I was working for, I've always read the news and seen what was going on in my market and globally first thing after waking up. Being well informed is extremely important, and being able to understand and analyse all information you get is critical. Many decision makers in different companies are not as much informed as the should and you can make a difference bringing this skill to the table no matter your age or your corporate level. Good luck!
Hi. I've been with AT&T over 20 years. There is no average work day. Everyday is different. Most days are filled with standing conference calls since AT&T is a global company and that is the best way to collaborate. There are days that are lighter than others. Corporate America is no longer 8-5!
Each day is unique and multiple such days make a great experience.