Gurpreet Lally
Badges
Active Topics
Active Locations Hannah G.
Oct 24, 2016 541 views Seneca R.
Mar 26, 2018 1447 views
What are some things that you wish you knew before attending UCLA? How did you adapt to these surprises? What advice would you give to a prospective freshman? If you had known these cons, would it have changed your decision to attend UCLA? How is life after graduating from UCLA? #ucla...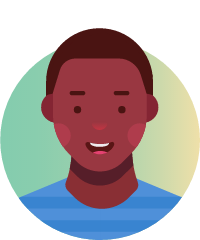 Anjali P.
Feb 04, 2020 173 views
I plan to apply to jobs in the nonprofit sector post-graduation for my gap year. Should I do unpaid internships before then? #internship #internship #nonprofit... Kwan Tung L.
Feb 14, 2020 288 views
Currently at my last year of collage education and would be thankful for any advice :) #college #education...
26 votes
23 answers
Active May 28, 2020 Antonio C.
Feb 17, 2020 221 views Gwen T.
Feb 29, 2020 152 views
I've taken both Anatomy and Physiology 1 and 2 last year. However my grade for 2 was passing but low. I'm planning to retake but I'm wondering if other classes might help me better grasp the material. It's a lot to take in and understand in a short amount of time. At my community college, there... Christopher K.
Jun 14, 2020 140 views
Psych and Neuroscience second year undergrad student. I have a friends who enjoys teaching and is currently working as an RBT. I was curious if there are any other similar types of jobs which are true professions that I can begin as an undergrad without a bachelor's degree. #psychology #college...