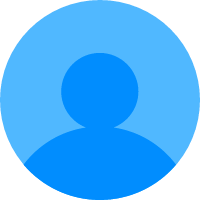 Curt Bartlett
Ironworker (structural)
The need to knows:
It is not an art form, anyone can be taught to weld!
There are some real dangers
-wear safety rated glasses at all times
-wear the proper shade lens in your welding hood
- wear the proper clothing, (no tennis shoes) leather welding gloves and leather coat.
-the sparks and the metal you weld on (because it gets red hot while welding on it) can and will start fires. Have a means to extinguish a fire within your immediate area.
-
- there is a learning curve, so don't get discouraged when you have trouble, do some homework (you tube, google etc) and seek advice from instructors or persons with experience on the welding process you are trying to learn ie, stick, flux core, mig, tig.
-then practice, practice, practice and practice some more. Welding is physical you need to train your body to develop muscle memory and you can only do that through a lot of practice. Once you have muscle memory for the fundamentals (ie, stricking an arc, maintaining proper arc length and a few others) then you will be able to progress because you're not thinking of the fundamentals anymore, they just happen (like when you learned to ride a bike, at first all you did was concentrate on balancing and you couldn't keep the bike going straight but as your body developed muscle memory you forgot about balancing and started steering the bike ....progress!)
-seek out programs like union apprenticeships that won't cost you money, ie, Ironworkers, Pipefitters, sheet metal workers. Once accepted into their apprenticeship you earn money by working a day job ( in their field) and then attend classes (usually 80 hours a semester) like welding and none of the schooling costs you money.
Curt recommends the following next steps: