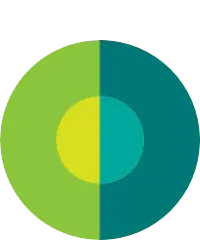 Asked
680 views
Translated from English .
What made you decide whatever career(s) you are currently undertaking?
It is a question of curiosity and universal application; almost anybody can answer it. #career #jobs #career-choice #occupation #curiosity
---

Jessie Bush
Passionate Career Coaching Professional with Expertise in Personal Branding and Resume Development
When deciding on career coaching as an occupation I took a lot of time to research and gain experience. One of the best tips I have ever received was to talk with a professional in the field that you are interested in. An informational interview will help you to decide if you like the occupation or if there is more that you have learned that may not be a great fit. This also opens the doors for a professional mentoring relationship as well as a possible internship in the future if the professional has that capability at their company. Here is a great website that explains more: https://www.livecareer.com/quintessential/informational-interviewing.
I finally realized my passion was in career coaching after volunteering in the Career Center at my university and doing 4 internships within the field. These experiences ultimately helped me to gain my first post-graduation professional position as well. Remember that professionals are people who have been in your shoes. They love to help and give advice. Think of the career journey as an exciting time when you can explore multiple options. You do not need to know exactly what you are going to do when you graduate high school or even when in college. It takes time and that is completely fine. As long as you are gaining experience and connecting with others you will be just fine!
I really love selling and helping others. I found I liked sales after working in a hotel. I enjoyed everything about it, I have a product I believe in it, I will reach out to you and tell you about it, if you need it you'll buy it. Finding something that someone needed was key. I sell school curriculum for schools K-12 and I love it. I know these programs will help every student and its something I wish I had growing up. Making money and helping others is fun. I highly recommend careers that offer base pay and commission.