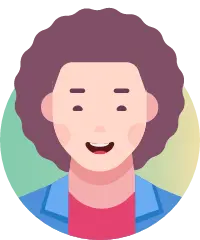 Asked
230 views
Translate
Translated from English .
I want to able to play professional football after College, are there any tips?
#sports #football #athletics
---
This is a great question, Steven. I played college football, and the best advice I can give is to be disciplined and work....work incredibly hard and be coachable. I did not play professionally, nor did I have the opportunity, but to make it to the next level you have to be fully committed - both on the field, in practice and in the classroom. Don't skip a workout, don't skip a film session and don't skip a class - if you really want to play at the next level, it's going to take a lot of commitment and willingness to sacrifice to build into a professional athlete. The best advice I ever received playing in college was to work as if someone is going to beat you for your job, every day.
Hi Steven,

I had several friends go on to play sports in college. They focused on obtaining a high GPA, participated in extra curricular like volunteering, clubs or getting a job. Finally they had reference letters written by teachers and coaches to show their good character on and off the field/court!
Hope this helps and good luck!

Ashley
Having played football in college and known many professional athletes, I realized that you are your brand. You must perform on the field in a capacity that allows you to stand out. Once you begin to generate buzz, you must then begin to put yourself in a position to stand out athletically and intelligently. No matter what level, there are eyes on you and it is important to continue to work putting in longer hours than those around you.