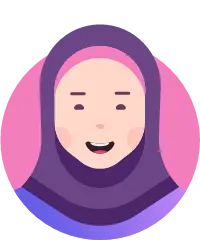 Asked
282 views
Translated from English .
How do I build up my my application as a junior in high school?
I'm a rising junior and really want to get into Columbia or Harvard for their medical programs and so I'm trying to pave the way for that acceptance. I'll be taking my first Ap classes this junior year and they do relate to my field of interest. The only thing is how can I be recognized with my minority background and academics (not the best but still good)? #college #medicine #SAT #college-admissions
---
Hi Mia! For applying to college it is important to have a good college resume overall. It is important to show that you are well rounded: such as being involved in different clubs, sports and volunteer work. This is an add on to having to have good SAT or ACT scores. In regards to APs you will want to enroll in a wide range of them in these next couple years, try to guage how many APs you can handle and take those. It may seem right now that you wont be interested in those certain APs but you never know! I would enroll and try your best. I would also research what schools you are interested and see what they require of applicants and the resumes have people who have already been accepted - especially the SAT or ACT scores they require. Put yourself out there - have a good college essay - be well rounded and work your hardest.
Hi Mia!
As you are looking to apply to college, the question you may consider asking yourself is "how can I make an impact now?" Leaning into your core classes and a variety of AP course can provide you with an academic foundation. However, you can also make an impact through extracurricular activities that interest you. Consider what you are passionate about and lean into creating your personal story - is it volunteering for a group you are hoping to empower, advocating for change in your local community, connecting with other students through clubs, or mentoring students who may benefit from your advice? Lean into what fulfills you! Schools may also require letters of recommendation so be sure to lean into building connections with teachers of subjects you are passionate about. Stay focused, lean into your passions, stay confident and the rest should follow!