Asked
244 views
Translated from English .
Can it be dangerous to be a marine biologists
#marine
#marine-biology
#biology
I really like learning about marine science

---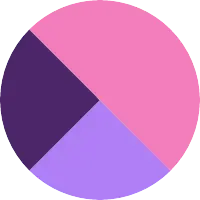 Michelle Matuszewski
Leader in a zoological institution/conservation biologist
Hi. Glad you have an interest in Marine Biology. There are risks when you work with animals, or job requires you to breath underwater. The good news is typically you receive a lot of training before doing any of these tasks. The training itself is fun and interesting. It can takes years of training and practice. Sometimes people get complacent and confident. They forgot their training and it can lead to accidents. You always have to follow the rules and what you have been trained to do. I really enjoy my work as a Marine Biologist and have doing it for over 30 years. Always follow your passion! Good Luck!
I'd say no more so than most any other job. Of course, depending on the job, there may be water, animals, and heavy equipment involved. But if you take safety seriously, and aren't going down in deep sea submersibles, you'll likely encounter the same general level of danger as you would in your daily commute to any job.