Asked
177 views
Translate
Translated from English .
What are the most beneficial courses required to become an Anesthesiologist Technician?
I'm very curious which courses are most vital to your success in the career of an Anesthesiologist Technician so, I could know which courses i need to dedicate most of my attention in.
---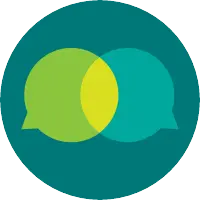 Melanie Long
Licensed Veterinary Technician, Canine Rehabilitation Practitioner
Biology, chemistry, microbiology, physics, algebra, anatomy and physiology. Also consider if you want to run anesthesia or if you want to assist with surgery.

If you want to assist with surgery then you'd want to become a surgical technician. This is a job where you assist the surgeon.

If you prefer to run anesthesia then you'd become an anesthesia technician. This is a job where you are responsible for monitoring the patient before and during surgery and making sure they are asleep and pain free during surgery.
I think some useful courses would be English since it develops your communication skills and Science since you will learn information that will help you in your career, such as anatomy. Biology and Chemistry are also good since you probably need to take them to graduate or get into school for your profession.
I work in the surgery department and our anesthesia techs are super important. They help the anesthesiologist with all procedures, this includes : intubating patients, help set up art lines, help set up central lines, hook patients up to vital machines, and so much more. I think biology classes would be really important.

I would also suggest reaching out to local surgery centers directly and see if they need an "orderly" for the OR. This will help you get close and personal to anesthesia techs and anesthesiologists as well. Working near your desired job will help determine if you are on the right path or if you need to make adjustments.