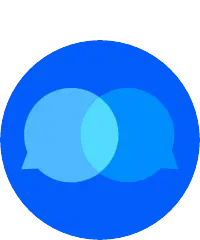 Asked
82 views
Translate
Translated from English .
What are the main responsibilities as a construction worker?
what are the daily work look like for an construction laborers?
---
There are many different trades that all combine to make up the construction industry. Some tradesmen are on the job from start to finish and some only during a certain phase. For a general understanding of the construction industry I can provide you with some of the day to day activities all trades mostly face.
The day usually starts with a meeting, this is used to take attendance and go over any information applicable to everyone, like safety training. This is also were foremen and the superintendent touch base on progress and requirements, assignments are made and scheduling addressed. Unless there is a project requiring everyone to pitch in, like moving material or assisting in a wire pull, people break off and go to their assigned areas.
Acquiring material, equipment and tools is done at this time, like moving a scissor lift in place and loading it with the material and tools you'll need. You will probably find other tradesmen planning on working in the same area and this is when you need to coordinate with each other.
You then work on your project steadily, whether that's installing plumbing in a room, building a wall, welding iron, or installing tile. You continue until break time and then usually restock after break and keep going till lunch. Again, restocking or switching projects after lunch, you keep going until 20 or 15 minutes before the end of the shift to clean up and put all tools and equipment away.
You do this every day for six, eight or 14 months depending the project and when you are finished there is a new hospital, school, office building, restaurant or store where there was only a pile of dirt before and even if you never go into that building you will know it better than the people that work in it. The symbol of all those days of working in the sun, rain or snow will always be there to point at and the satisfaction you derive from that is rarely available in most other occupations.
Ed recommends the following next steps:
Take an assignment as unskilled labor from an agency this will let you observe most trades
Join an apprenticeship program for the trade you are most interested in
Become a superintendent or project manager
It really varies by trade but an overall day looks like this:

First there's a safety meeting, usually once per week, sometimes safety requires workers to warm up before initiating any kind of job.

After the safety meeting is over everyone gets assigned their job duties for the day unless there is a special or urgent job that requires all hands on deck.

Everyone carries on during their respective lunch or break time.

Job continues until the end of the day, workers may be needed for overtime in case there's still a lot of work pending or an emergency arises.

At the end of the day everyone clocks out and signs paperwork with the amount of work hours of the day. Also supervisors can notify about anything in advance for the next day, like requiring overtime or arriving earlier to perform special activities.

This lasts for most of the project's life, eventually trades start to finish their part and move on to another project to start over, only leaving a skeleton crew to perform punch work and fix any issues.
My husband is a general contractor which is a license that you get after taking the exam for the construction field. I have seen my husband working as from construction labour to being a general contractor. Hence I can help you answer some of the responsibilities that are involved in the construction field. The responsibilities involve working in the field 100% of the time hence a lot of hands-on and groundbreaking work. You will be working on the roof, and stairs, assisting with the framing of the building/house, excavating dirt, working with concrete and bricks etc.