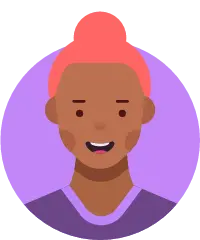 Asked
222 views
Translated from English .
How long does it take to get a bachelors degree to become a video game designer?
---
Most bachelor degree programs are going to be built to be accomplished in four years. However, a student may end up needing more time if there are other factors and things happening in their life outside of the classroom. It is not uncommon for a bachelor degree to take five years to complete for some students.
A Bachelor's degree (B.A.) in the United States is built around 4 years' worth of "full-time" credits. (Full-time will vary by school but is typically around 15-20 hours of instruction per week per academic term, excluding summer.) If you have any reason to take less than full-time instruction, your time to degree will be longer. Most schools have a maximum time somewhere in their books. A good target would be 5 years, knowing that it's possible within 4 but it can be flexible.

The availability of video game design degrees is growing, but a lot of game design instruction still lives within a computer science or software engineering department. Those degrees tend to take slightly longer because the rigor of the classwork is more demanding and often classes will need to be retaken for a pass.

There are specific video game design schools, like Full Sail, that offer degrees in less time. There, you can get a Bachelor's degree in 2-3 years. Similarly, there are universities like Worcester Polytechnic Institute, that will allow you to earn a combined Bachelor's and Master's degree in 5 years (where more typically it would take 6 or more).

And then there are other factors to consider. If you're interested in the coding side of the equation, coding bootcamps that teach you languages are valuable and valid pathways into software design. Participating in indie challenges like the GMTK Game Jam will give you the experience of creating to someone else's specific ideas, interacting with other developers, and submitting a finished project, all of which are important tools to have in hand when seeking a job in the field.
Ashley recommends the following next steps:
Consider how central you want "video game design" to be to your degree
Consider whether a Bachelor's degree is your most impactful next step
Look at ways to practice (game jams) and expand (coding bootcamps) in "off-hours"
Remember that an important part of college education is networking and experience building, not just class!