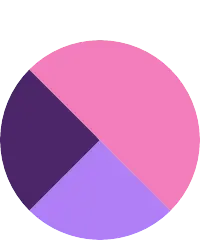 Asked
142 views
Translated from English .
Entertaining jobs?
Like are they fun to a part of? Basically something that wouldnt have you sitting at a desk the whole time.
---
Jonathan one of the fastest ways to get the experience you need to break in is to sign up with a temp agency. Temp agencies place you in a wide variety of positions within entertainment. Most of these positions are administrative in nature, such as working as an assistant for a few days or weeks. While the glamour may be missing, it's often the best route to get yourself onto a studio lot.

By signing with a temp agency, you'll not only meet a number of potentially influential people, but you'll also be in the prime position to find out what else might be available that matches more with your career goals. Make sure that when you reach out to a temp agency, you find out whether they place positions within the entertainment or media landscape. Or research those temp agencies on the internet. You can also find out which temp agencies each major studio or network uses by contacting their human resources departments and simply asking the first person who picks up the phone. There are many independent production companies in cities all around the country, so you can apply the same strategy wherever you may reside. These companies produce a wide variety of video productions, like commercials, which is a good start to gaining hands-on experience.

Hope this is helpful Jonathan
Good for you Jonathan for thinking about this already! Figuring out a career is hard but it's important to figure out what you want to do (and in this case what you may not want to do - work at a desk job).

What industries have you thought about working for? I think that's the first question to ask as there are non-desk jobs in many industries.

Below are a few examples:

Healthcare - Medical Device Sales Rep - This is a high paying, non-desk job that allows you to travel, communicate with healthcare leaders and doctors, and in some cases you can be in the surgery room itself.

Real Estate/Construction - Real Estate Agent or Construction Management - Rather than being an analyst or a real estate loan officer, consider becoming a real estate agent. Touring houses with clients, negotiating, building your business would fill that non-desk job need. Assuming you don't want to be an actual construction worker, you could get a degree in construction management - here, you would manage a team of construction workers, help manage a timeline and a schedule, etc.

Dentistry - Dental Hygienist, Dentist, etc. - This would be a great industry to be in as it's high paying and you are on your feet talking and doing things all day.

Best of luck to you!