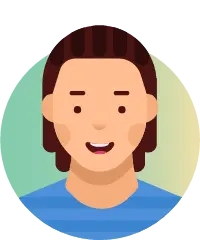 Asked
209 views
Translated from English .
Questions for protential professions?
What to do to get started?
When should I start a buisness?
Why should I do computer science?

---
Ill go through the questions you asked:
What to learn: build a foundation in coding first. I suggest python but its really up to you. Youll also want the theoretics of coding like why we use it and what it is and the ethics of it so on and so forth.

Starting a business: This comes when you find the pieces that go together to make it happen. Youll find a service or good that you can offer to a target audience and then work to brand this thing that your selling so it stands out from others and looks lucrative. Youll want a team that can help you build this business into a success. Look into the basics of entrepreneurship and business management for more details

Why computer science: It will give you real skills that you can apply to projects and life in general. Yes soft skills, like leadership or communication, are important but you still need hard skills as well. The corporate world is oversaturated with middle managers with MBAs that lack hard skills like actual coding capabilities. Being able to do both shows your employees you can understand them, help them, and "talk" to them in a way someone lacking those skills cant.
Best way to get started into programming or CS is by coding and building projects. Look for courses on either coursera or Udemy and do a practical course on a programming language that interests you. Build small projects that utilize that language and upload these projects to GitHub or any other code hosting repositories. This will allow you to showcase your practical skills to prospective employers when you start applying and interviewing for jobs. Practice makes perfect so be sure practice as much as possible.
You should be a computer scientist for so many reasons! One, the field is growing and there's a lot of opportunity to get a high-paying job or start a great career. Also, I love computer science because it's both very technical and there's so much opportunity for creativity. Finally, I love that you can build whatever you think of if you think out how to put together the basic building blocks in the right way.