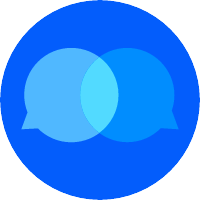 Harry Benson
Representative/Editor
There will be some degree of crime/campus safety issues on nearly every college campus in the country. So, your goal might be to search for the safest environment among the colleges you might consider attending, to compare the "safety record" for each one.

The first step would be to compose your list of prospective colleges you would consider attending for all other reasons; major, location, cost, etc. When you visit each campus you want to ask direct questions about campus safety, statistics for particular crimes, student organization statements, and administration safety initiatives (also good to know answers to simple questions such as emergency call-box locations and campus walkway lighting). You could also question current students at each campus on their personal feelings about campus safety. Do some research on crime reports by the newspaper/news website for the city in which the campus is located (not the school news feed, they are not likely to publicize crime on campus).

There is also a federal government website, College Navigator, that includes a summary of selected crime report metrics along with other data about each institution; https://nces.ed.gov/collegenavigator/

On the main landing page, enter the name of the college in the dialog box.; a partial name entry will give all colleges in the database with a similar name. Click on the college you want to investigate to get the main statistics page for that school. Below the profile block for the school are 14 navigation tabs for major data units; Campus Safety is the next to last, open it to see the reported numbers of various crimes over a 3-year period.

It is important to note there is a 3-year lag in statistics reported to this website. A campus may have made considerable improvements to campus safety in the last two years. That is why you will want to ask the direct questions about campus safety when you visit. The usefulness of this data is for comparison of historical crime data for a few selected campus you might consider. The best measure of current campus safety is going to be found in the answers to your direct questions; what are the administration's current policies and procedures to ensure campus safety.