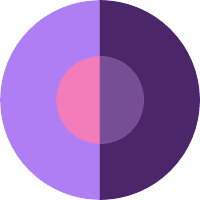 Savannah Bell
Software Engineer
Hello Vedant,

This is a great question. Partly it depends on what you want to do when you graduate - do you want to work in industry, do you want to perform research, or do you want to teach?

I am currently working on my PhD. I've been working in industry for 9 years but want my PhD to give me specialized focus in one area to improve my work. For me, the time in industry has been invaluable. The mindset I had going into classes after being away from school was very different than when all I knew was school. I think that the education I received was ultimately more enriched from my experiences and that I was able to better help my classmates on team projects.

For example, when going from degree to degree (I earned my bachelors and masters back to back) my focus was the same as the professors - all theoretical and very little practical application. My experience in industry has been basically the opposite - all practical applications to meet the need of the customer, business, and stakeholder. By gaining experience in the practical, it made the theoretical clearer and easier to connect something tangible.

Going back to school after taking a break is not easy however. It may mean balancing your job, classes, and family. I have not finished my PhD yet but I am gaining ground and feel that I am going in the right direction.