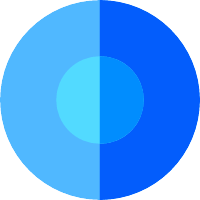 Restaurant managers/Chefs must ensure successful operations of the restaurant while taking care of its purpose and reputation. It's a must to maintain the high standards of food, safety, health and service. A restaurant manager needs to work as an intermediate between food service staff, diners and the chefs of every kitchen station. Restaurant managers key role is to manage the restaurant to function smoothly regardless of demand vice versa.

Major challenges in the restaurant field is that more diners are aware how processed foods can lead to various health problems. The human body has been slow to adapt to processed food, and this leaves many dining establishments in a precarious position. In order to keep sales high, restaurants need to cater to clients who are demanding fresh food that is prepared with local ingredients. Currently, many of the diners have more choices than ever, from bakeries that produce fresh breads & keep tab of gluten free to cafes that depend on local organic produce to make their dishes.

When you come across any specialist chef in mind, then approach him/her in all professional ethics to acquire and find out how he/she handles all management tasks efficiently and hold expertise in respective domain. This way, you can achieve specialization in your daily task and grow at steady rate. By practicing harder with willingness to learn something new every day, you can perform your job well and obtain treasuring experience no matter how many challenges you come across.