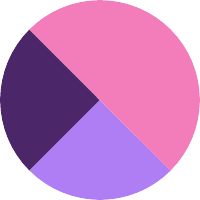 Solving Problems that other have, and making them smile.
I work in a Customer Support Job role where we have to resolve their technical issue. So when customers come to me, they might be panicking with the possible outcome of them being rebuked/taken to cleaners because of outage, production loss.
When we fix their issues, they heave a sigh of relief. We are not doctors which you might one day become :), but we do experience a similar joy when people thank you for fixing something. Believe me, you are going to relish every moment of that feeling.
There might be a pressure on you, maybe a fear of what might happen in case you mess up, but if you use that pressure to utilise it as an opportunity to maybe do even better. Maybe imagine how relieved the other person would be once you have resolved some of their problems. Putting a smile on someone's face is the best you can do. That motivation is good enough to pump you up.