Viewed 212 times
How can I make my college application stand out?
---
Hello Daniela T

So you've decided what to study and you've got a good idea of where you'd like to get your head down for university?

Now's the time to make sure your application shouts I'm the one for you! (Though we'd always advise against writing I'm the one for you at the end of your personal statement.)

Some university courses are especially competitive. As you'd expect, there is a negative correlation between the rank of a university or course and the applicant-to-offers ratio.

This ratio is an interesting statistic to look at, but don't spend lots of time focusing on it. Many universities do not provide admissions statistics.

If you're doing anything to better your chance at securing that offer, you should be proactive in achieving your personal goals and improving your subject-related experience.

Here are our 8 effective ways to make your university application stand out from a crowd of equally as eager prospective students, with never-seen-before advice from admissions departments themselves!

1. Research your course
Research is key if you're wanting to stand out to university admissions departments.

University courses vary widely with regards to content and modules. For example, English Literature at Newcastle could offer a different experience and modules to the same course at Nottingham Trent.

As you'll be sending out the same university application, find out what the courses you have applied for have in common and then tailor your application accordingly. This makes it relevant across the board and offers a direct answer as to why you're best placed to study there.

A good place to begin is by speaking to admissions departments themselves. Ask course-specific questions to the right departments if there's something you're interested in.

We were delighted to speak to Paige, an admissions expert at Oxford Brookes University about what admissions departments are really looking out for when applying...

The most essential part of a university application is your personal statement – the chance to sell yourself and explain to admissions tutors why you want to study your chosen course. This should be easy if you've chosen the right course and university for you.

Make sure you're passionate and enthusiastic in your personal statement - our top tip is to show you've done extra reading and research, as it's what admissions tutors are struggling to find in most applications."
2. Read challenging books about your chosen subject
Course research leads on nicely to this important point in the make-your-application-stand-out process: read, read, read! Although your A Level literature is great for the time being, consider investing in some course specific books early.

A Cambridge spokesperson recently expressed how important it is that people are engaged with their subject if they are to stand out from the crowd. Take a look at the reading lists of the courses you are interested in, pick a couple of books that you genuinely could see yourself enjoying, and knuckle down a couple of nights a week to challenge your current knowledge.

Universities love students who love to learn, so don't be afraid to reference some books you've read and how they have bettered you as a Scientist/Writer/Designer (or whatever it is you specialise in). As well as a desire to learn, this also shows universities you have two more things they love in students: aspiration and confidence.

3. Volunteer
Volunteering is not only great for the world, people around you, and a feeling of fulfilment, it also looks great in your university application. What's more, as we mentioned in 4 genius ways to earn additional UCAS points, you can earn up to 50 extra UCAS points and help out a good cause by taking an ASDAN Community Volunteering Qualification.

4. Get course related work experience
We asked some work experience experts for their best advice when considering whether to undertake experience related to your chosen course. Commercial Director of Distinctly, Elizabeth Walker, offers her thoughts;

Even just a short period undertaking work experience can be invaluable for students. The main reason being that whilst academic studies provide a plethora of beneficial skills, the mind-set of the workplace is something that can only be acquired by spending time in such an environment and understanding the challenges that this presents.
From the perspective of a university assessing applicants, whilst grades are of course the main criteria for acceptance, those students with even a short history of work experience will be looked upon favourably. This willingness to test themselves and step outside their comfort zone is beneficial when approaching tertiary education and highlights a level of maturity.

Furthermore, whilst in education, tasks are laid out well in advance which gives students time to plan and approach them at their own pace. However, once youngsters are immersed in working life, they are potentially exposed to an environment where teamwork is very important, priorities can change without notice, and urgent tasks can emerge and change work-plans in an instant.

5. Get an award
Gaining an award shows university admissions departments you have a certain level of expertise that you have worked hard for, and sets you apart from others. A great achievement you can aim for alongside your studies is the The Duke of Edinburgh Award (you may have heard this referred to as 'DofE').

Young people who have taken part in The Duke of Edinburgh Award demonstrate a number of attributes. In particular, you show commitment to a particular programme over a given timescale in which you have developed new skills and knowledge through your choice of activity.

The whole programme is completely voluntary, and completed in your own time. Given the time commitment that each award requires (this increases for each level), participation and completion shows you're determined to follow things through to completion.

Not only will the DofE award make your university application stand out, there are innumerable rewards you can take with you into your career. Mike founded his very own DofE supported adventure company RockRiver Expeditions, he tells us,

In undertaking the programme you can develop both hard and soft skills, which are transferable to their everyday life and future work. The awards looked great on my university application and helped me start my very own outdoor adventure company running DofE expeditions for avid adventurers!

These skills range from the ability to look after themselves and peers in a hostile and demanding environment though the expedition, managing group dynamics and relationships between peers when problems arise, and facilitating resolutions to those problems."
Sam Cranwell, founder of Helmm explains to us that he learnt many important business and life skills by participating in the Duke of Edinburgh Award, contributing to his successful university application and subsequently a rapidly growing furniture business.

The award is designed to stretch and challenge young people whilst allowing them to grow and develop at their own pace, learning how to deal and interact with peers and adults over numerous challenges.

6. Learn another language
If you're browsing this a week before the application deadline, then this tip may seem a little far-fetched.

If, however, you've got an hour to two free in your week to hone a skill then why not pick up beginners French from where you left off?

Of course, it's likely you won't have enough time to become fluent, but you can give it a good go. You can also express in your application that this is a goal you are working towards.

The ability to learn a language shows incredible perseverance and advanced memory skills. At university, it is likely you'll be mingling with peers from all over the world. Learning a language can help develop a unique level of cultural empathy, a sure-fire way to stand out and for universities to see you as a good fit.

7. Improve your grades
Of course, your grades are going to have to be spot on for a university to give you an offer. If you're struggling, or think you'll find your current grades difficult to achieve - consider private tutoring to give your exam results a boost and learn some new revision techniques.

If you have an edge on fellow students with your predicted grades, you'll have a better chance at securing your dream university offer!

8. Believe in yourself
You've made it this far, which means you've already done a lot of hard work. Well done!

Be proud of what you've achieved so far, and have the confidence in your university application to express that you can do whatever you set your mind to.

So as you're getting your head down with your application, remember this all-important benefit of really standing out in your university application, as Sarah Brookes of graduate careers experts Prospects summarises perfectly...

A great university application is an important first step towards a potentially life changing experience. University provides students with the chance to not just study a subject they're passionate about, but also offers opportunities to develop new skills, confidence and independence.

People with a degree are more likely to be employed and command higher salaries, so don't underestimate the importance of getting that university application right."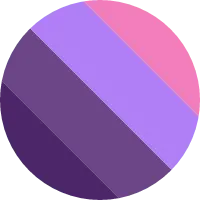 Gemma Jerez
College Counselor working as a Special Education Assistant
Many things can make a college application stand out. Being involved in extracurricular activities (sports. clubs, activities) at school can help. Also if you are part of any activities outside of school including sports, clubs, organizations, programs, volunteering, any work experience. You can also add any awards, certificates, or scholarships you received. These are just some things you can add on a college application. I hope this helps!
Hi Daniela,

Great question. I think something that you can do is concentrate on the things that make you unique. Maybe you play a sport or instrument that is less common, or maybe you've traveled somewhere, worked on an interesting project for school or in your free time, volunteered for a charity, are super involved in your church, tutoring students, learning a language. It can literally be anything but focus on the things that make you unique. Obviously it's first and foremost important to do well in school and achieve good standardized test scores because this will help you get your foot in the door, but then after that you'll need the extra curriculars to make you stand out. I think an interesting way to do this is write your college admissions essay about one of these "unique" characteristics of yourself.

Hope this helps!
Katherine