Asked
478 views
Translate
Translated from English .
What is it like to be a Game designer?
I like to play games, and try out new games that are coming out. Also my dream job is to develop games for teens. Cause I do know that teens like to play games so I want to develop a game the people would like. Like these are some of the jobs I want. #Technology, #Game-development, #Gaming-industry
---

Joe Ballou
Business, Leadership, and Education
It's hard to answer this question in one way, because game design is a broad field with many different roles or functions to fill, and there are many paths you can follow to a career in game design. Game design is now a function that is not only valued in obvious industries - video games and analog games, for example - but also as it applies to all kind of engaging products and campaigns, from Starbuck's mobile app, to the way the government tries to guide people to act on public health recommendations.

Let's start with a simple question - what is a game? You might be surprised, but this is a topic with significant debate among scholars, practitioners, and fans. Jesse Schell defines a game as "a problem-solving activity, approached with a playful attitude." Jane McGonigal explains that a game has four essential elements - (1) a goal (2) rules (3) feedback, and (4) voluntary participation.

That's it. That's all a game is. So if you want to become a game designer, my first suggestion is to start to create experiences for people that fits this definition, and test it with people. Did it work? What was their feedback? That is a great place to begin the process of exploring game design as a career or profession. You don't need to code a complicated game to begin understanding the dynamics of what creates a rewarding experience.

If you find games compelling and exciting, my advice is to do three things - (1) practice, practice, practice making games! (2) do more research about the game industry, and (3) develop at least one specialized skill that will be useful if you were part of a professional team. I've suggested next steps below.

My point of view on this topic is formed from a few different forays into game design, from starting my own educational games company, to teaching game design to middle schoolers, to running the largest professional educational game design Meetup group in the US from 2013-2016. I entered into designing games myself without the formal game design skills, but with a strong background in curriculum and instructional design, and I was able to apply some of those lessons to building good games; I also observed how hundreds of others arrived at game design professions from backgrounds as diverse as software development, story-telling, illustration, and business.

Joe recommends the following next steps:
Practice: Brainstorm some fun, simple, low-tech game concepts, create one, and invite people to play it! Then ask for feedback
Research: Look at job postings on some game company websites. What are they hiring for? What are the skills required?
Research: Read some books on the topic - I recommend Jesse Schell's "The Art of Game Design"
Research: find a mentor. See if there's someone in your network (friends of family, teachers, etc) who works in the industry. Interview them!
Skill-up: Pick a skill - whether it's coding, illustration, story-telling, UX design, or something else - and find a course on that to start learning.

Vanessa Govender
Software Development
Hello Malikia, Game development is a branch of software development/programming. To enter the programming field, it will require studying computer science to learn the fundaments. Many high schools are offering AP Computer Science classes that introduce Java programming. The most popular programming languages in game development are Java, Python, C++ and JavaScript as the underlying programming. The options for a career in game development is to take Computer Science classes in high school and college. Another great learning site is udemy.com that teaches many of the programming languages in a virtual setting. Software development can be an exciting and rewarding career!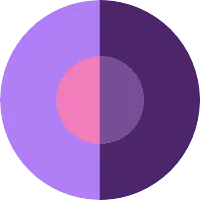 Christine Condon
Content Marketing Director
This is a creative job and it can be an exciting one. You will need to use your storytelling and collaboration skills. Taking courses like computer science, animation, and mathematics will be a good start to be well rounded. Some of the game designers I know use their math skills to create and solve puzzles. Game designers work very closely with game developers/engineers. Designers give direction and input to the developer and the developer makes improvements to the game as they code.