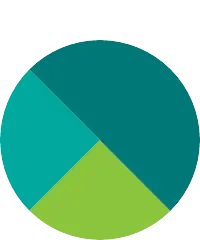 An Awesome Student
Student
Asked
175 views
Translate
Translated from English .
Will I end up drawing all my animations before I'm able to animate them for Disney?
Hi! I'm Ms. Lambert at the International Community School. My 4th graders have a few questions and I'd like to share your advice with them. Thanks in advance!
#artist #animation #film
---
Hi there!

There are plenty of animations studios out there, most of them will give you a character already designed by the Character Designer and then given to the animation team to animate. You could do both and create the character and also be the animator but the studio may still ask you to design a certain character and then you will keep drawing them until the Director approves the drawing. It's not always this way but for big name studios like Disney, it usually always is. You'll be drawing the character at least 100 times so the animation looks right.
Hopefully, if you love to draw, you will always be thinking of new animations before and after you animate for Disney.
Hello aspiring animator, I don't think so. I'm certain you're imagination will continue to grow and allow you to keep coming up with amazing drawings that Disney and everyone else will enjoy. Keep drawing and inspiring the world with beautiful art!