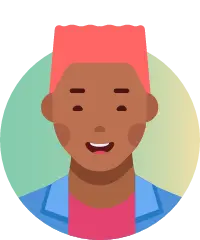 Updated
Translated from English .
301 views
How much time is usually spent on working as a graphic designer?
How much time is spent on planning, making the designs and other different aspects of design?
#designer #graphics
---
Hi Alex, it all depends on whether you are working for yourself as a freelancer and can set your own hours and deadlines, or if you are working for an in-house design studio and/or agency. Most design work is very deadline driven so it's often expected that you do whatever is needed to hit the deadline you've committed to, especially for an in-house or agency designer. In the past I was the head of an in-house design team and we worked a minimum of 40 hours/week, but usually it would be anywhere from 45-60 depending on projects. Most designers are working on several design projects at a time with varying deadlines. Personally, if I knew someone on my team had to pull long hours to hit a deadline, I would try to make sure they left early a few days in a row to get some personal time back and balance it out since our team was salaried and didn't earn over-time pay. When interviewing with a company, it's important to know what you are looking for schedule-wise and how that company's dept. handles things like deadlines, hours, etc. to make sure you are in alignment on expectations and work/life balance. Hope this helps!
hi Alex, With new age Graphics has taken a new form of Career. Beyond designs graphics is now used to project the design of an organisations projects, products and services. The more clarity of thought the better your design.
As to how much time it takes the job is near end less you can work for 40 hours a week or 60 depending upon your individual time commitment and potential to earn. But as i said quality over quantity always matter in this field.
There's no unique answer to that question.
Working as a graphic designer is not different than any other career.
It will depend on the type of job , the amount of clients you have if you don't work as a fulltime employee , the amount of time you want to work, and how much time you leave for your personal life.