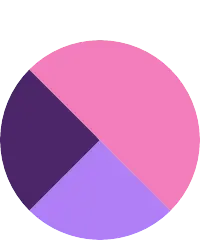 Asked
256 views
Translated from English .
What schools will you say to look at for baking ?
#university #college-advice
---
Hi TerriAnn! I'll cut to the chase and then break it down. I don't know many baking schools, but have heard of a few: Johnson & Wales University culinary program, Culinary Institute of America, Art Institute and Le Cordon Bleu. It looks like you're in NYC and I think CIA and AI both have campuses in NYC. LCB is placing people globally out of their NYC offices (they shut down US schools a while back unfortunately).

I should mention, I'm not a baker and have not attended culinary school, worked in the service industry for a few years. But, I LOVE baking and have considered how bakers and bakeries get started. There are a wide range of opinions about the best way to enter the food and service industries.

If you are committed to schooling, consider that there are baking schools all over the world too. As general schooling selection advice, investigate the faculties of any/all schools you see and use contact information to learn more about a few of your top schools. You should be able to easily get meetings with a counselor, just keep in mind some/many of these schools are for-profit institutions, i.e., not like a public school where your best interests are always in mind (J&W is endowed & private, CIA is non-profit, LCB and AI are for profit).

The steps below are my thinking if you're committed to school, feel free to use or ignore. I hope this has been helpful. Good luck!
Zach recommends the following next steps:
Decide where you are willing/want to live
Identify as many baking schools in those areas (cities, states, countries) as reasonable
Determine your top choices of schools & investigate their faculty, graduates, tuition, facilities, and connections
Start interviewing/visiting the schools (i.e., through their counselors or whatever they call the sales folk)
Decide on a school based on a mixture of the core info (cost, location, reputation, etc.)/interviews/visits
Hello!

While there are specific schools that focus solely on culinary there are other avenues that allow you to get into the restaurant industry. The best way is simply getting a job in a kitchen or bakery and being gaining experience in the area that you desire. One thing that schools typically cant teach you are the challenges that you go through as either a owner of a restaurant or chief of a kitchen so being in those environments are truly the best and only way to gain that experience. I happened to work in the front of the house for a restaurant and I learned so much not only about business but how to properly cook foods and what pairings of things go best together.

Hopefully this helps! Good luck!
You could learn a lot from cooking shows on TV