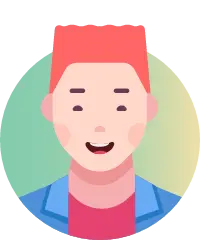 Asked
479 views
Translated from English .
What can someone with a master's degree in special education work as in NY and NJ?
I work with an autistic child in an ABA program. I also tutor children in reading Hebrew. I am almost done my bachelor's degree and am looking to advance my education with a master's degree. I understand that the special education arenas in NY and NJ are different from each other. I live in NY but may move to NJ, so I'd like to make sure a special education degree can be worthwhile #education #special-education #career in both states.
---
Maeve's Answer, CareerVillage.org Team
Hi,

When it comes to teaching certification, states like NJ and NY have high reciprocity, which means whatever qualifications you need in one state carry over to the other state fairly easily. I would look into what supports your masters program offers around completing the special education edTPA. If the New York masters program supports you in getting certified through the edTPA, you should easily be able to carry that certification from NY to NJ. Email a counselor from the master's program you are interested in and inquire what types of supports they provide in helping you complete the edTPA.
I entered teaching in a roundabout way. I received my bachelors degree but did not hold teaching degree. I found a private/public High school in MA who was will to hire me and pay for me to get my teaching certificate AND a masters degree in Special Education. I am not sure about NJ or NY specifically but I am sure there are other options out there. My wife also received her masters from this private/public high school. She went on to get another degree, not exactly a masters, but it was specific to adaptive technology for special needs. Once completed, she was hired as the assistive technology integrator at a public high school.