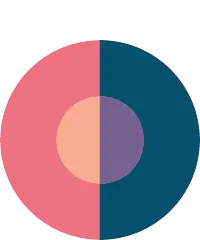 Asked
255 views
Translated from English .
How does one find a job after completing schooling and obtaining degrees required for the career?
I want to major in neuroscience. #job #major #degree #career
---
Hi Victory,

This is a very good question. Finding a job upon graduating for college is actually not an easy task, reason why students are recommended to start applying for positions well before their graduation, such like in their late junior year and all throughout their senior year. Here are some ways to make your chances even better:

1. Build up your resume early: Many students don't realize they have to actively try to improve their resume by developing new skills, gaining new experiences, and doing stuff that can be put down in the sheet of paper. I recommend you participate in student organizations from your freshmen year, as well as you look for employment in your college through your professors. Work experience and student involvement are great ways of building up your resume and develop key skills for the workforce. It is also important to keep a GPA above 3.0. GPA is one of the most common resume filters, and as a rule-of-thumb, 3.0 tends to be the cut-off point, some companies might ask for a higher GPA, but most remain in that range.

2. Internships: Students are always encouraged to apply for internships or co-ops which usually consists of the student working for a company or firm for the summer or an entire semester. These are amazing ways of getting experience in your field, while also increasing your chances of gaining employment because a) You are gaining experience at actually doing the job you studying for and b) you are letting a company get to know you and invest in you so if you do a good job, they might want you back after graduation. I recommend applying for internships as soon as possible via school or conferences career fairs, applying online through company websites, or giving your resume to recruiters that visit your school.

3. Start applying early for full-time positions: Companies tend to have pre-established schedules for hiring full-time employees, so you need to understand that timing to understand when should you start applying for full-time roles. Make sure you communicate your intentions to apply for a full-time position, and your expected graduation date. Giving yourself enough time to apply will allow you to be patient and will help you find key opportunities.

Now, I am not an expert in neuroscience, and I'm not sure what specific career in neuroscience you might be looking at, but if the position you looking to do is in medicine or a research position then you might require an advanced degree (master or PhD). Otherwise, if you just looking to have an undergraduate degree, then you should focus on getting research experience. College professors are paid to do research and some have funding to do it, therefore seek out jobs in professors' research teams that will teach you more about your field and also give you the experience needed to apply for full-time positions.

Hope my explanation and tips help you in the future. It is great that you are already thinking about the future to this extend. Best of luck!
Victory, make sure you have an updated, well-organised resume. Best ways to apply for jobs if you haven't already when you were studying:

1. LinkedIn: Sign up for LinkedIn, update your profile, your skills, your achievements. Hundreds of recruiters from companies all over the search for candidates, if you fit the talent you might just get a call. Also you can look for job postings on LinkedIn, you might just come across roles relevant to you.
2. Company Career Sites: To get more targeted job roles, you can go check for any company you are interested in - go to their Career or Job portal and you'll find many roles. Apply the ones that interest you and you have the skill for.